Based on the masterpiece "Liberty Leading the People" painted by Eugene Delacroix in 1830, "Topless Jihad" references recent protests in Paris by the women's rights group Femen regarding freedom of speech and association.
<![if !vml]>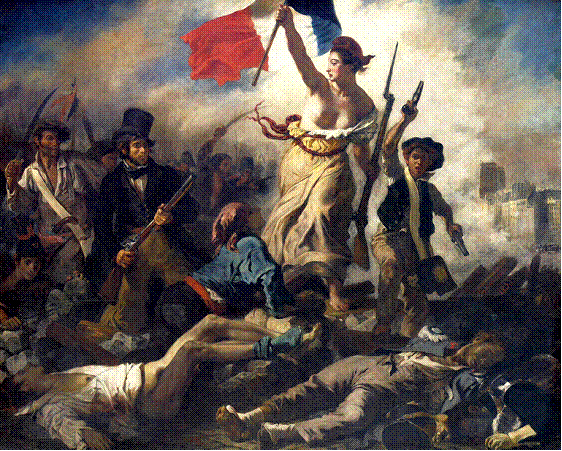 <![endif]>
<![if !vml]>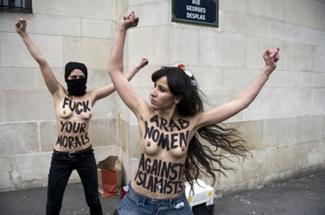 <![endif]> <![if !vml]>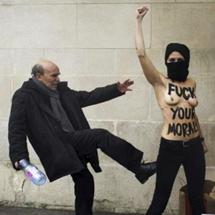 <![endif]>
According to the Washington-based magazine "The Atlantic", when the 19 year old Tunisian, Amina Sboui, posted topless photos of herself with the words, "My Body Belongs to ME and Is Not the Source of Anyone's Honour" written across her chest in Arabic, a Tunisian Muslim official called for her to be "stoned to death." Her family kidnapped her, beat her, and held her in captivity for three weeks, during which time they drugged her, subjected her to an amateur virginity test, forced her to read the Quran and took her on involuntary visits to imams. Amina's aunt posted a video online in which she called her niece "mentally ill," "unbalanced," and "psychopathic" for her "shameful act," which had injured her father's "pride as a man." Femen staged protests outside a Paris mosque in support of Amina who later denounced the group because she apparently felt their actions in Paris were disrespectful to the Muslim world.
Condemned by some as "Islamophobic", "racist", "colonial feminists", Femen has, whether one agrees with them or not, chartered a new direction for public debate about women's rights.