Margie Britz
"I make use of an organic geometry to explore the order in the disorder and the disorder in the order of the natural world." - Margie Britz
Margie Britz was born in South Africa and studied fine art under Brian Bradshaw at Rhodes University, South Africa, from 1967 to 1970. She taught fine art at the Port Elizabeth Technikon (now Nelson Mandela University) before returning to Rhodes University to teach painting and drawing and theory of art. Margie Britz moved to Britain in the early 80's where she now lives and works as a full time professional artist. Britz has exhibited internationally and has work in major international collections both corporate and private. Margie Britz has curated and participated in numerous exhibitions in Norfolk and has collaborated with other local artists on a number of large-scale installations including "Stars Stones and Bones" in Salthouse Church in Norfolk, England, where she collaborated with Liz McGowan in 2007.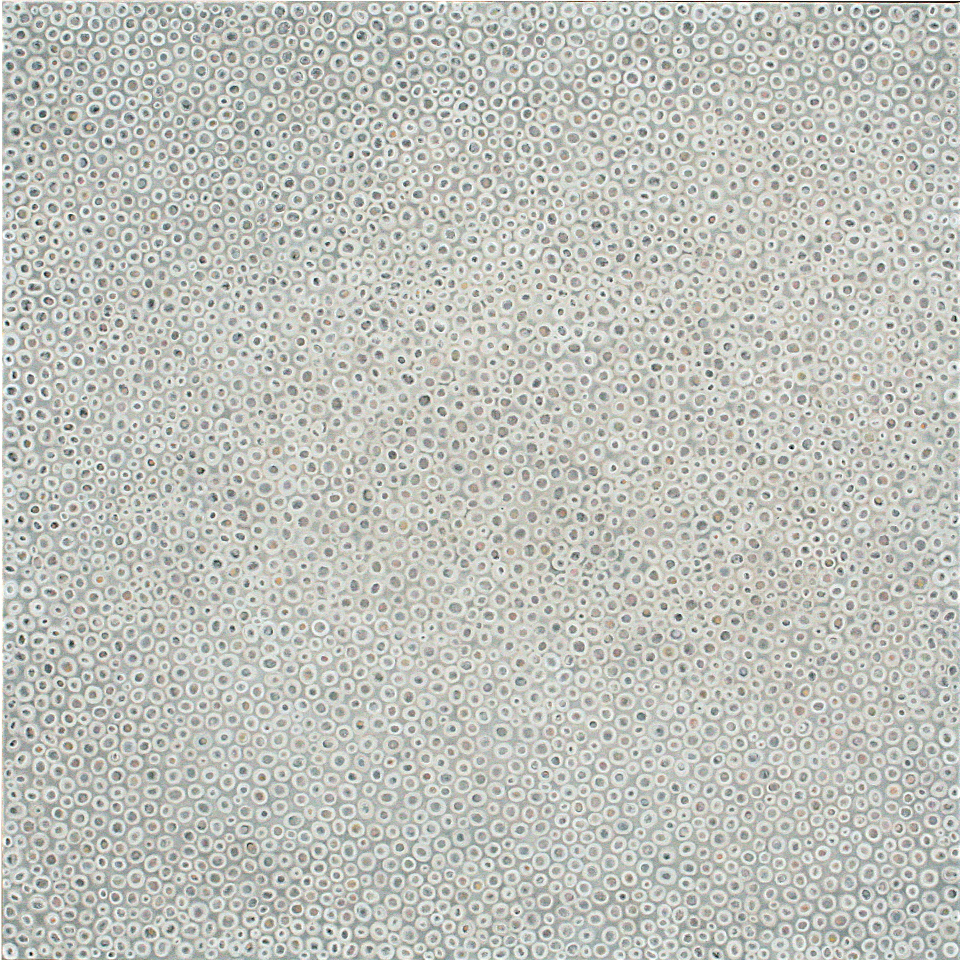 "Flintscape" - 122cm x 122cm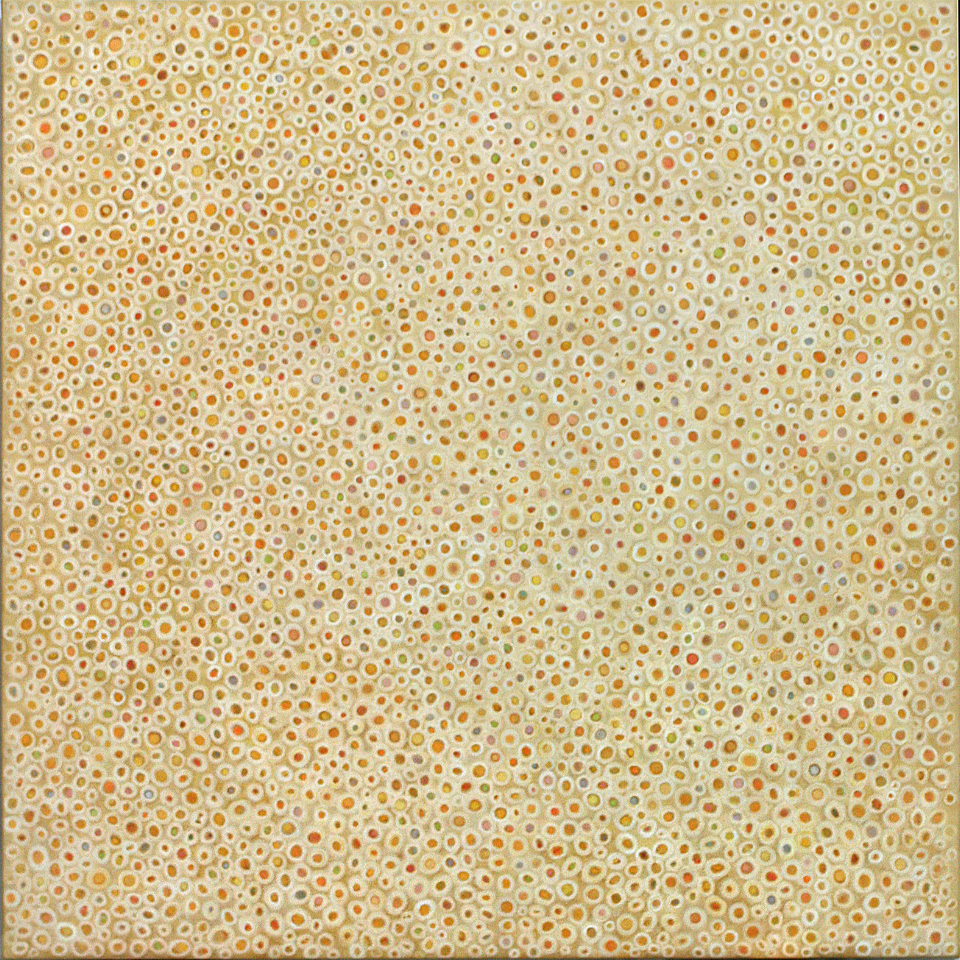 "Desert" 122cm x 122cm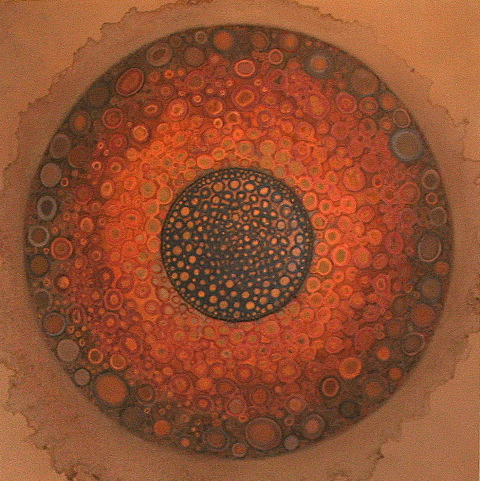 "Dark Star" - Earth pigment on linen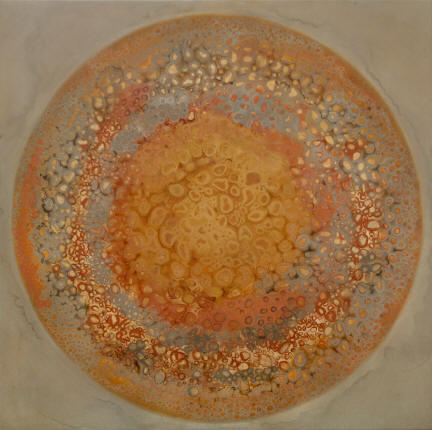 "Moraine 15" 210cm x 210cm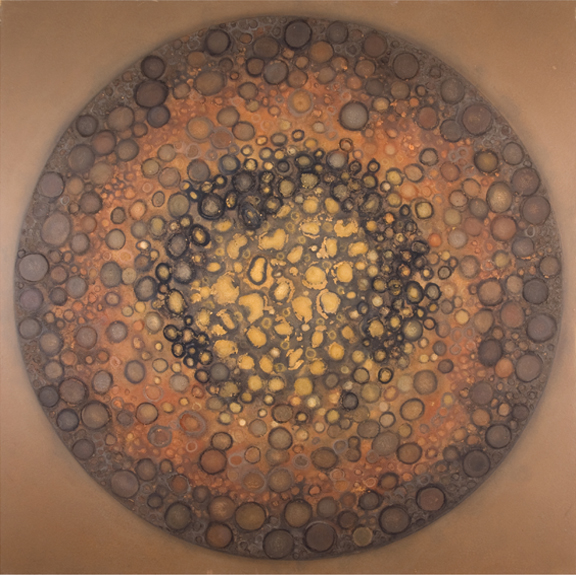 "
"Moraine" - Earth pigment on linen - 119cm x 119cm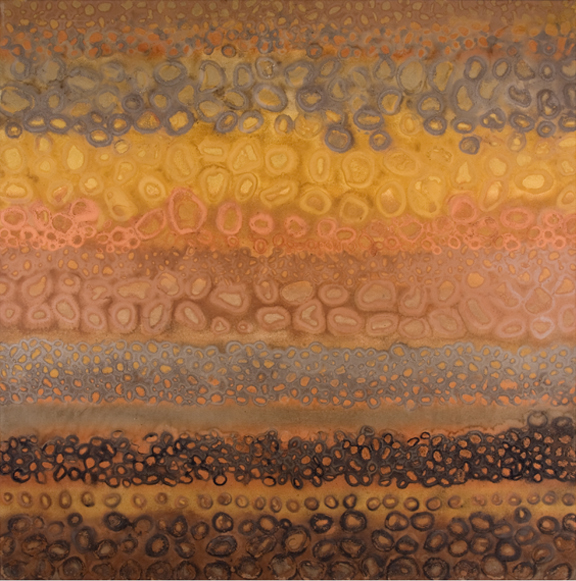 "Push Moraine"- Earth pigment on linen - 119cm x 119cm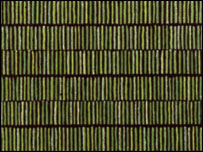 "Winter Wheat Four Fields: Summer" (detail)
"Stars Stones and Bones" - A collaborative installation in Salthouse Church, Norfolk, England.
Works by Margie Britz and Liz McGowan
Installation photographs by Eric Smee
Much of the work for this exhibition evolved out of a visual conversation between the two artists, a piece by one artist generating an answer by the other. The work explored the transformation of opposites and the cyclical processes of birth, death and renewal; it was also site specific to the architecture and meaning of the church. Just as the architecture of the church seeks to link earth with heaven, so the work explored polarities such as the above and the below, and microcosm and macrocosm, and played with the idea that an extreme can contain its opposite. It also reflected and highlighted the nature and pattern of the materials that make the church building.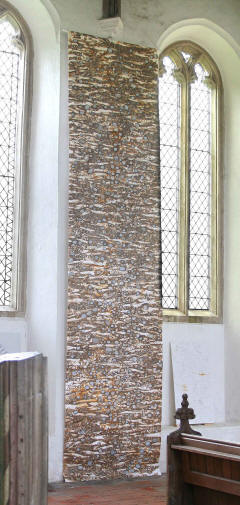 "Esker I" - Margie Britz - Pigment on paper
The inspiration and materials for this installation came from the landscape of North Norfolk: its patterns and textures, its coasts and skies, its geology and its water lands. Britz and McGowan worked directly with the physical elements that combine to make this landscape – sand, clay, mud, starfish, flint and shingle – using these materials variously as drawing tool, medium and component. The artists also used the processes that have altered the shape of the land to make their work – processes such as the action of rain, wind and ice, and the deposition and scouring of earth.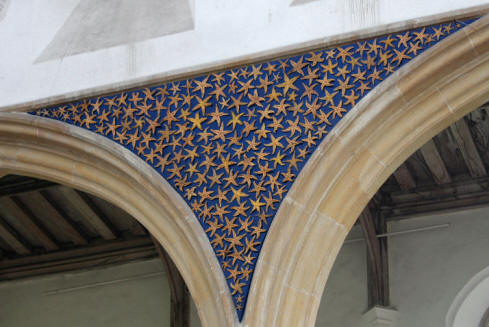 "Spandrel for Galla Placidia" - Margie Britz - Starfish on paint on canvas
Six drawings were made, each one six meters in length, using pebbles as mark-makers and coastal clays, muds and sands as pigments. They were inspired by the Norfolk esker, situated a few miles from the church, a winding ridge of sand and gravel, the remains of a stream that once flowed through a glacier.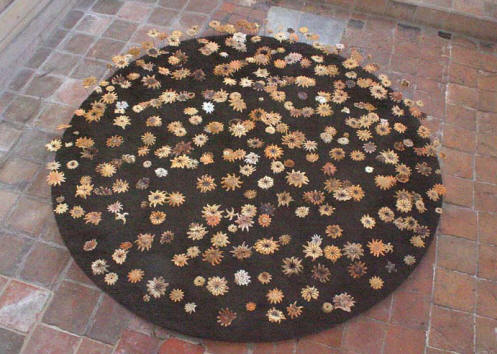 in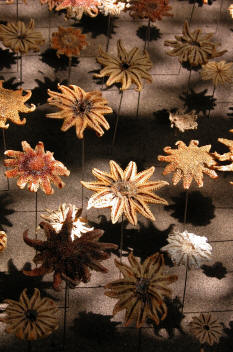 "Cosmos" - Margie Britz and Liz McGowan - Starfish, metal rods and earth. 234cm in diameter Detail: "Cosmos" - Photo by Liz McGowan